Gambia's Foremost Travel Agent and Tour Operator.
We provide many services for both the local community and tourists traveling from all over the world. Among these are:
Hotel Reservations
Airport Transfers
Flights to Europe
and a wide selection of excursions around the Gambia and Senegal, which allow you to enjoy the culture, food and the general atmosphere of this wonderful country
West African Tours: Nigeria, Ghana, Sierraleon, Guinea Bissau, Togo, Benin Republic e.t.c
We are recognized for offering our services at brisk pace. Time is money in this fast paced era, knowing its worth; we take utmost care render our services with promptness. Co- ordination with time has enabled us to be branded as the most reliable tour and travel agent in The Gambia.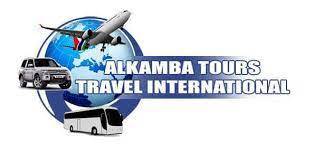 The company is well equipped with all kinds of resources for arranging highly pleasurable services. We have services of highly experienced team of professionals who are well trained in hospitality and decorum to entertain our valued tourists.
Tel No. : (+220) 4410696 Fax: (+220) 4410663
 Office Address: Access Bank House Brusubi Turntable